Company Website
Company Website Override
IRR as-set/route-set
AS-ISC-OAK1 AS-FROOT
Network Type
Not Disclosed
Traffic Levels
Not Disclosed
Traffic Ratios
Not Disclosed
Geographic Scope
Not Disclosed
Protocols Supported

Unicast IPv4

Multicast

IPv6

Never via route servers
Last Updated
2022-10-26T05:17:34Z
Public Peering Info Updated
2023-05-09T13:55:42Z
Peering Facility Info Updated
2020-04-07T20:51:33Z
Contact Info Updated
2022-01-29T00:21:57Z
Notes
OAK1 is one of ISC's datacenters, so we advertise not only F-Root, but also local networks (from AS 27321). For F-Root, the usual disclaimer is valid: F-Root prefixes will always be sourced from AS3557.
RIR Status Updated
2022-10-26T05:16:55Z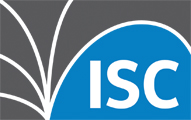 Peering Policy Information
Multiple Locations
Not Required
Contract Requirement
Not Required
Some of this network's contacts are hidden because they are only visible to authenticated users and you are currently not logged in.
Public Peering Exchange Points
You may filter by Exchange, ASN or Speed.
1G

2001:504:3d:1:0:a502:7321:1
1G

1G

1G

Interconnection Facilities
You may filter by Facility, ASN, Country or City.
United States of America
Fremont