Long Name
ICANN Managed Root Server
Company Website
Company Website Override
IRR as-set/route-set
AS-LROOT
Traffic Ratios
Mostly Outbound
Protocols Supported

Unicast IPv4

Multicast

IPv6

Never via route servers
Last Updated
2022-07-27T05:33:45Z
Public Peering Info Updated
2022-11-02T16:02:15Z
Peering Facility Info Updated
2020-04-29T03:27:26Z
Contact Info Updated
2020-01-22T04:24:09Z
Notes
Currently IMRS only peers with route servers at most IX location. Has your organization considered hosting its own IMRS instance? By hosting an IMRS instance (IMRS-single) you help provide your Internet users with a more resilient Internet, reducing the response time your users experience during DNS queries, and demonstrate your organization's commitment to a resilient and stable Internet. For additional information visit: https://dns.icann.org/imrs/host/ If you are willing to consider hosting an IMRS instance, please contact your nearest ICANN Global Stakeholder Engagement representative https://www.icann.org/en/about/staff/gse , who can facilitate your organization having its own IMRS instance.
RIR Status Updated
2022-07-27T05:29:57Z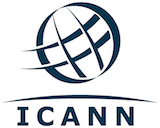 Peering Policy Information
Multiple Locations
Not Required
Contract Requirement
Not Required
Some of this network's contacts are hidden because they are only visible to authenticated users and you are currently not logged in.
Public Peering Exchange Points
Interconnection Facilities
You may filter by Facility, ASN, Country or City.
United States of America
Reston
United States of America
El Segundo